Welcome to Bobby Domings Drum Studios!
Located at San Marcos Music Academy in Chandler Arizona

Over 25 Years Experience
State of the Art Studios equipped with two drumsets, practice pads, latin percussion instruments, bell kits, audiovisual, and computer equipment.

Extensive library of books, videos, dvds, and song transcripts for the ultimate learning experience
Rudimental snare drumming, bells, drumset for all styles of music such as rock, jazz, latin, funk, and heavy metal
Clinics & Master classes with today's top players such as Mike Mangini & Jonathan Mover
Student recitals
Learn how to incorporate the techniques of your favorite players into a style of your own!
Lessons are always tailored to the students individual needs.  All styles from beginner to very advanced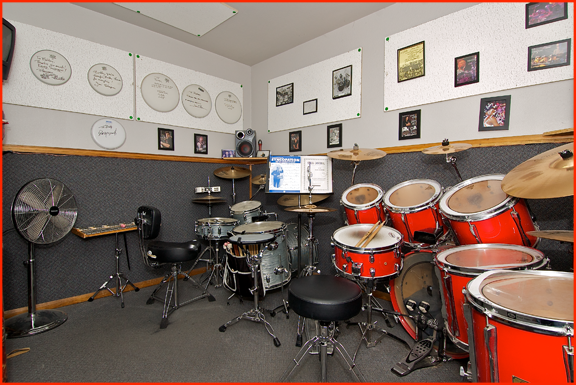 So, you like music
You really enjoy the beat...it moves you
You watch the music videos and wander
what it takes to "make the beat"
You see the drummer and say
"That drummer is awesome!"  Where and when did he learn to do that?
It all starts with a desire to create sound, rythm, and percussion with your body.
To take the sounds of your mind and make them real, audible. 
To have a dream to push and amplify those sounds to reality - in a big way.
So you have the desire to seriously make rhythm...now what? 
Where do you start?

One of the best places to begin your drumming dreams is with a great drum instructor. 
One who is excellent in physical ability, has a long line of credentials,
has great people skills, one who is encouraging and supportive,
one who understands your musical dreams and can help you get there.

If this is what you're looking for, then you've come to the right place.

Please view our site and contact us for any information you need.